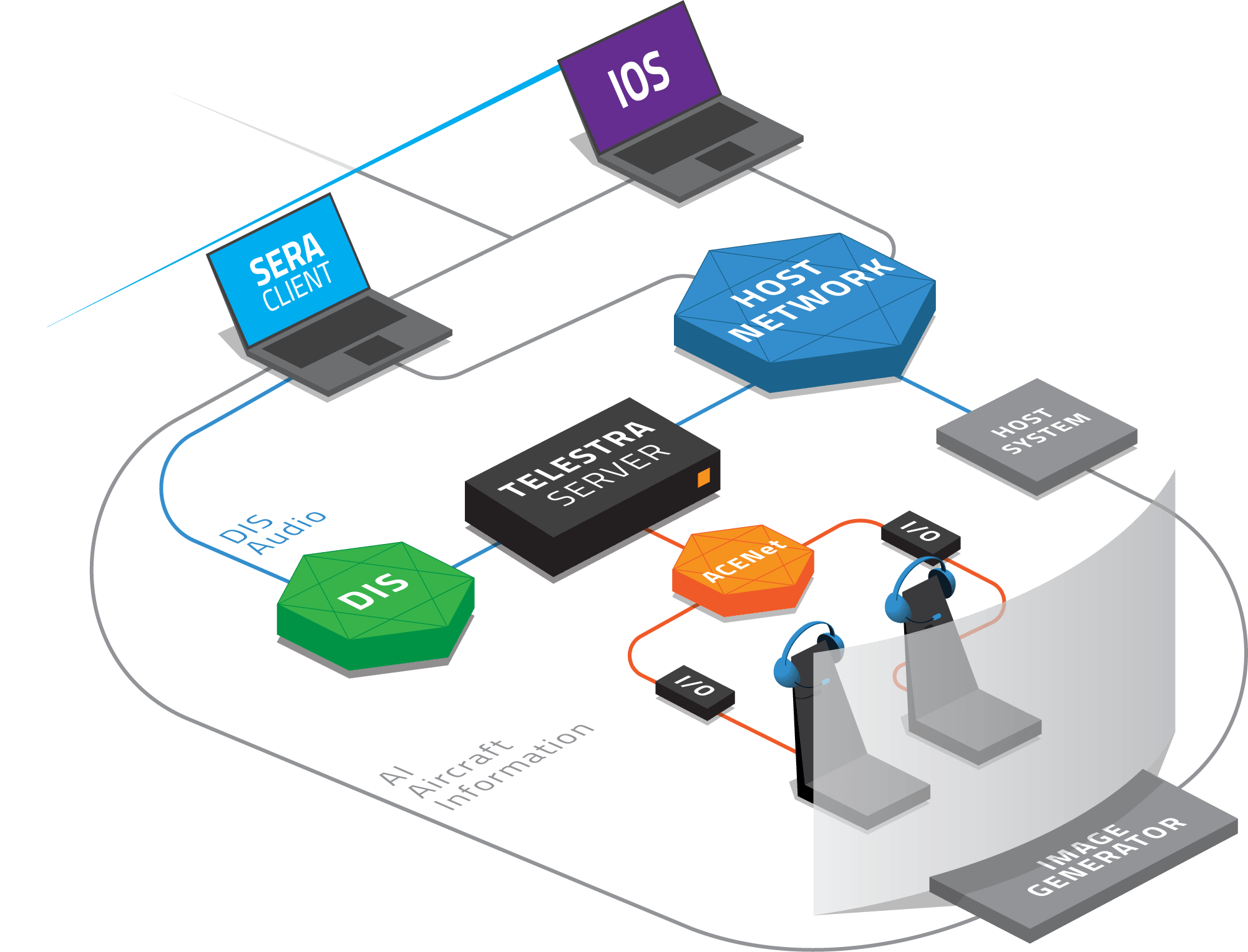 SERA-in-the-Cloud uses your internet connection for core functionality, as well as to perform near real-time software updates and maintenance. Cloud pricing is based on a sliding scale and can be as low as $10 per hour.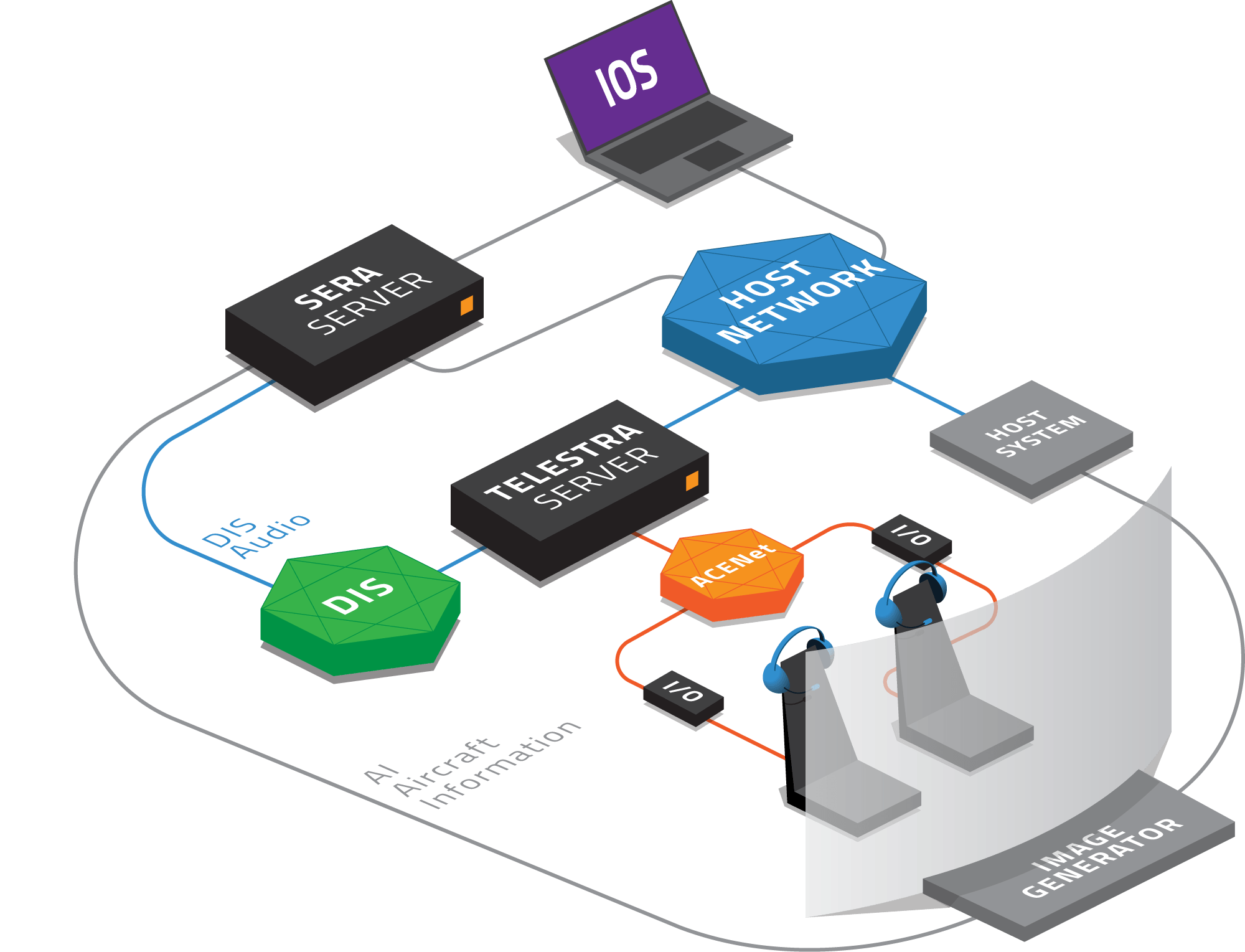 If your internet connection cannot support SERA's bandwidth requirements, there is also an option to lease a server that requires periodic internet connectivity to provide software updates and maintenance. The hardware option's pricing structure is nearly identical to the cloud option, but with an additional hardware fee.
Works with your I/G
SERA can work with the following image generator/visual systems, as well as any DIS or CIGI compliant system:
Lockheed Martin Prepar3d
Rockwell Collins EP Series
FlightSafety VITAL X
RSI Visual Systems
FlightGear Systems
CAE Medallion IG
Simthetiq X2
Custom integration with other systems is also available.
Telestra Comms & Audio
ASTi's Telestra is a mature, fully featured audio and communications system designed for modeling and simulation. It provides the most realistic comms for your radio traffic, and delivers full-fidelity FAA and EASA Level D environmental audio and aural cues. Telestra integrates seamlessly with SERA, allowing you to connect your trainees without a PC to handle audio.
Optional Realtime Interface
Adding the SERA Realtime Interface to your configuration allows you to move intensive waypoint interpolation and other calculations from the cloud to your facility. This conserves your Internet bandwidth and delivers real-time data to your host or image generation system at 60Hz, providing the smoothest visuals for AI entities in your simulation.